What Should Be Your Preparation Strategy For UCEED 2021-22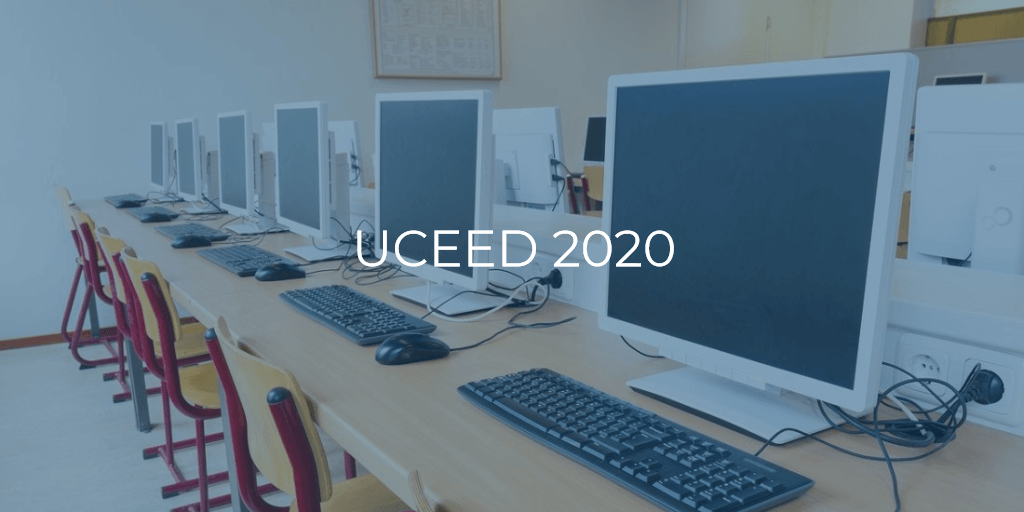 One of the most significant decisions in life is to make a career choice after class XII. And if you are reading this blog, then you are perhaps looking for a design career and aiming to crack UCEED. Be assured that scenario for design aspirants is changing. In fact, there are already 40+ disciplines in design and the freshers are paid very well. It is one of the lucrative industries today with attractive and interesting job profiles where you play crucial roles in driving business growth. 
So, where to start? Well, UCEED is one of the main design entrance exams. The  Bachelor of Design program will give you a vital boost. You can begin the UCEED entrance exam preparation as it is your gateway to premium Indian institutes like IIT-Guwahati, IIT-Hyderabad, IIT-Bombay and IITDM-Jabalpur. And once you get into any one of the institutes, you can certainly make it big with hard work and smart work.
Like any successful journey, there are several phases one has to clear. The UCEED entrance exam preparation is the first phase of a life long design career. 
Also Read: UCEED Exam Paper Pattern / UCEED 2021 Syllabus
What does it take to clear the UCEED exam? Is it like any other exam? How should you do your UCEED exam preparation? If you haven't made a study plan yet, this should help. Also, whether you are taking UCEED exam coaching classes or not, these pointers will give a boost to your preparation. So, let's begin:-
It is always a good habit to check the syllabus for the exam. Exploring the topics will help you sort out your strong and weak sections separately. The previous year questions will give you a better idea to know the exam pattern. 
It is not as easy as it seems for UCEED exam because there is no strict syllabus defined by IIT-Bombay for UCEED exam. Still, there is plenty of information regarding the syllabus which will be covered later.
2. Study Plan is something you must have been making since your board exams. You know how it works. It is a very personal thing. For some, a study plan brings them success, and for others, it doesn't. It is better to decide by yourself what needs to be done. If you are not good at it, better take UCEED exam coaching classes.
3. Coming back to the syllabus, here are few of the topics listed below:-
-Visualization and Spatial Ability
-Environmental and Social Awareness 
-Observation and Design Sensitivity 
-Analytical and Logical Reasoning 
-Design Thinking 
-Language and Creativity
-Problem-Solving skills
The number of topics seems to be very less. But, when you further divide these into sub-categories, it is vast. The exam contains 3 types of questions, namely Numerical Answer Type (NAT), Multiple Select Questions(MSQ), and Multiple Choice Questions(MCQ). The vast syllabus and a variety of questions is indeed a challenge that every UCEED exam aspirant face.
UCEED exam coaching classes can help you. The experienced and qualified design experts can lead you to score the desired marks with useful training.  
4. Now that you know that the syllabus is vast. Start the preparation in advance. Though it is a design exam, there are no drawing based test or sections. But questions based on the drawing are asked in UCEED exam. Update yourself with the general design topics. Learn the basic principles of design. Search about colour therapy, animation techniques, typography. 
Improve your vocabulary, general knowledge, and current affairs. Reading news and current trends will help. Spend your time researching the topics on the internet and learn something new every day about the design. Watch videos which give you a good insight into the current trends.
Learn about topics like the architectural and design history of the past and present, famous personalities in the design field, Art history, Automobile logos etc. Design knowledge is not enough. You should refine your Science, Maths, Computer knowledge. The basics will do. This will help you score maximum in the exams. 
5. Practise Papers helps you get into the groove. Yes, it does. Even after you cover all the possible exam topics, in order to ace the UCEED exam, you need to practise question paper every day. Take the previous year questions and sample papers, understand them, manage the time, and you are ready for UCEED exam.
This is how you can prepare well for the UCEED exam. You can follow these steps even if you are attending UCEED exam coaching classes.
Also Read: How Do You Prepare for the UCEED Entrance Exam?
Also Read: UCEED 2021 Answer Key – Download UCEED Answer Key PDF
Also Read: UCEED Coaching-Do You Really Need Coaching To Clear The UCEED Exam?
Also Read: How Can Study Materials from a Coaching Center Help Students In Their UCEED Preparation?