How to Become a Fashion Stylist : All You Need to Know About Fashion Styling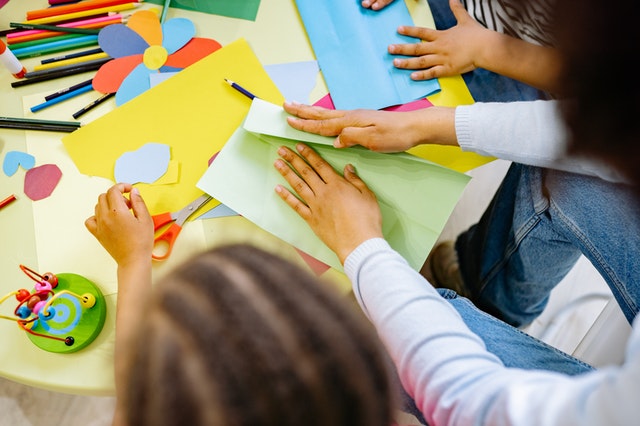 What Is Fashion Styling and What Does A Fashion Stylist Do? 
Fashion Styling is hands down one of the top most popular emerging professions in the field of the fashion world globally. The job of the fashion stylist (as the job profile title) is to create enduring and alluring images keeping the current social media trends, fashion trends, personal identity in mind. A fashion stylist works around clothing and accessories for published editorial features, print, television, concert performances, music videos, or inclusive of any public appearances made by the celebrities.
As a fashion stylist, you're generally part of a larger team compromising of makeup artists, fashion designers, photographers, directors, and hair stylists, and you coordinate with them and work together to put forth the best look for your clientele.  
What Are Some Role-Specific Career Options For A Fashion Stylist? 
As a fashion stylist, you can work in any of the following roles; 
Editorial Stylist –

Curates the collection worn by the cover page celebrities on magazines 

Video/Commercial Stylist –

Curates the clothing worn by the characters in a commercial. 

Wardrobe Stylist –

Curates the entire wardrobe collection of their clientele to improve public image. Mainly hired by celebrities but nowadays also by social media influencers and upper-class people. 

Celebrity Stylist –

Curates look for celebrities including any public events whether it is a normal day look to get some coffee or a big gala. 

Prop And Set Stylist –

Similarly to other roles, the prop and set stylists work with objects and situations rather than people. 

Photo Stylist –

Curates looks for photoshoots. 

Corporate Stylist –

Curates look mainly based on corporate culture and work-centric appropriate environments.  

Television Stylist –

Curates looks for television shows. 
What Are The Skills Required To Become A Fashion Stylist? 
Although anyone can try their hands at styling, in order to become a successful fashion stylist, one requires a certain assortment of skills and aptitude to succeed in this field of work.  
You must have a real passion for fashion as well as a keen eye to catch details. 

You must be well-acquainted with various apparel brands as well as the current fashion trends. 

A fashion stylist needs to have a good sense of concealment, which means you need to know how to use silhouettes, fabrics, and props to conceal body flaws, or enhance assets. 

Your fashion choices should drag the viewer's eye on your client's assets automatically. 

A keen understanding of body shape, faces, and silhouettes would be necessary. 

You would need to be highly organized, and social. So, you can adapt well to new environments every time, work well within a team, and build a good relationship with your client. 

You need to be able to handle the long working hours, and demands made upon your time. 

A well-made and presented portfolio of your works and designs is a must requirement. 

A professional-looking website would also be of great help here and would make you look more professional and experienced.
Top College That Offer Fashion Styling Courses 
Here's a list of some of the top colleges that offer you a professional degree in fashion styling. 
Pearl Academy –

Offers you both Undergraduate and Post-Graduate courses in Fashion & Image Styling. They also offer you an 11-month professional program in fashion styling. 

ISDI Mumbai –

Indian School Of Design And Innovation also offers you a short program in fashion styling. 

Istituto Marangoni –

Offers you multiple courses in fashion styling including; a 1-year course in fashion styling & photography, a UG program in fashion styling, BA (Hons) course in fashion styling with creative direction, and fashion styling with visual merchandising. 

FAD International –

Offers you a 1-year diploma in fashion styling along with short online courses as well.
Also Read: NIFT Campus Comparison
Also Read: All About NIFT Placements
Also Read: How Do You Prepare for the NIFT Entrance Exam in the Next 30 days?
Also Read: All About NIFT Coaching, Sample Paper, Solution for 2021
Also Read: Fundamentals of Preparing for & Cracking the NIFT 2021 Examination
Also Read:  All Info  About Fashion Styling Career