NIFT 2022 Entrance Exam Dates Announced !!!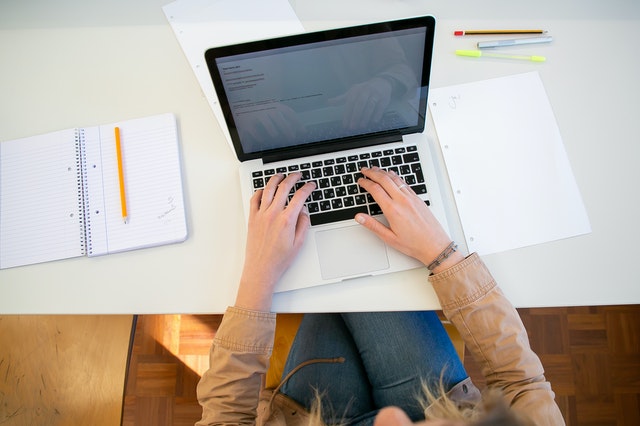 The National Institute of Fashion Technology (NIFT) was established in the year 1986 in New Delhi, under the aegis of the Ministry of Textiles, Government of India. In 2006, NIFT was turned into a statutory institute by an Act of the Indian Parliament. After more than three decades, NIFT has emerged as the pioneering and premium institute for fashion education in India with its undergraduate and postgraduate programs in Fashion Design, Technology & Management.
With full-fledged campuses in 17 places across India and more in the future, the institute has trained countless students and provided much needed human resources to the textile and apparel industry in India. NIFT conducts an entrance exam, based on which the design aspirants are admitted to various design courses and programs offered by the institute. Thousands of students appear for the NIFT entrance exam for undergraduate and postgraduate programs every year.
NIFT Entrance Exam Announcement:
As per the notification released on 2nd December 2021 by NIFT, registration for the NIFT entrance exam 2022 for regular UG & PG programs will begin from 3rd December 2021. Candidates who are interested in appearing for the NIFT entrance test 2022 can register by visiting their website www.nift.ac.in.
NIFT Entrance exam – Written Test for all UG & PG programs will be conducted on 6th February 2022, as per the latest reports.
NIFT Entrance Exam Pattern:
All eligible candidates for B.Des and M.Des programmes will have to give a written test comprising Creative Ability Test (CAT) and General Ability Test (GAT).
Those students who qualify written test will next take the Situation test for B.Des and undertake Group Discussion and Personal Interview rounds for M.Des.
Program

Test Type

Weightage

B.Des.

CAT (Creative Ability Test)

50%

GAT (General Ability Test)

30%

Situation Test

20%

M.Des.

CAT (Creative Ability Test)

40%

GAT (General Ability Test)

30%

GD / Personal Interview

30%
According to the prospectus released by NIFT, the objective type tests will have negative markings. The negative markings will be 25% of the full marks for each wrong answer.
General Ability Test (GAT):
The GAT will consist of different sections like Communication Ability, English Comprehension, Quantitative Ability, Analytical Ability, General Knowledge and Current Affairs.
| | | |
| --- | --- | --- |
| Program | B.Des. | M.Des. |
| Test Duration | 2 hours | 2 hours |
| Sections | No. of Questions | No. of Questions |
| Quantitative Ability | 20 | 20 |
| Communication Ability | 25 | 30 |
| English Comprehension | 25 | 30 |
| Analytical Ability | 15 | 25 |
| GK and Current Affairs | 15 | 15 |
| TOTAL | 100 | 120 |
The CAT is taken to assess the intuitive ability, power of observation in concept development and design ability of the candidate, creative and innovative use of colour and illustration skills.
How to Prepare?
You can join SILICA INSTITUTE, the leading and trusted coaching institute for design entrance exams. The SILICA Study Material Kit for NIFT entrance exam contains the following books:
Book 1 – Introduction to Drawing & Design
Book 2 – Color Theory & Compositions
Book 3 – Perspective & Object Drawing
Book 4 – Human Figure Drawing
Book 5 – Compositions & Memory Drawing Every design entrance exam will check Drawing & Design skills.
The books prepared by qualified and experienced lecturers will provide a step by step guide to learn and ace drawing & design sections of NIFT entrance exam. Each lecture covers key topics related to the exam. Students will undertake learning exercises, exploration exercises and application exercises. In addition, the outcome from these exercises can become part of the student's portfolio, which is required for admission to most design schools.
For a comprehensive understanding of NIFT entrance exam registration and other details, watch this video
https://www.youtube.com/watch?v=8PYPjRdPrhc
Also Read: NIFT Campus Comparison
Also Read: All About NIFT Placements
Also Read: How Do You Prepare for the NIFT Entrance Exam in the Next 30 days?
Also Read: NIFT Entrance Exam: Last Minute Tips & Important Things To Remember
Also Read: Step into the Fashion World with Best NIFT Entrance Exam Preparation