Last Minute Tips to Ace the NIFT 2023 Exam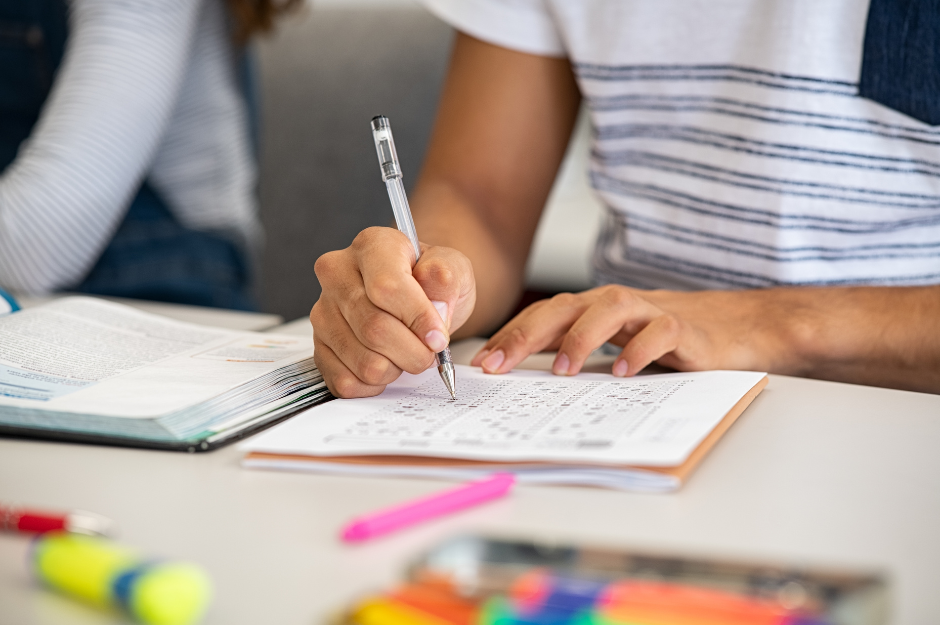 NIFT is highly regarded as the leading institute in India for fashion education and attracts a large number of applicants each year. The high demand for admission to NIFT results in intense competition for the limited number of seats available. The NIFT entrance exam for 2023-24 admissions will take place on February 5, 2023. There will be a large number of applicants taking the exam, with approximately 35,000 candidates competing for 5,199 available seats at the institute's 18 campuses across India.
​​The NIFT entrance exam is divided into two phases, Phase 1 and Phase 2. Phase 1 is a written test and will take place on February 5, 2023. Candidates who clear this phase will be eligible to take the second phase, which is a practical test and will be conducted in April 2023. 
The Phase 1 Written Exam of the NIFT entrance exam consists of two papers: Creative Ability Test (CAT) and General Ability Test (GAT).
The CAT paper will test the creative abilities of the candidates through 3-4 design-oriented questions and is worth 100 marks, with a duration of 3 hours.

The GAT paper, on the other hand, is worth 100 marks, with a duration of 2 hours, and consists of 100 to 150 multiple-choice questions. This paper assesses the candidate's Quantitative Ability, Analytical Ability, Communication Ability, English Comprehension, General Knowledge & Current Affairs awareness.
With the NIFT 2023 entrance exam right around the corner, candidates may refer to the following last-minute tips to prepare for and ace the NIFT entrance exam. 
Top Five Tips for NIFT CAT Paper:
The CAT paper is timed at three hours, with four to five questions in the category. Each question carries a similar weightage generally. It is advised that candidates take 40-50 minutes for each question. This also leaves room for rechecking the paper, adding notes, additional details, and providing a final touch-up to the answer sheet. 
It is important to understand the problem first, before jumping to a conclusion. Hence, it is advised that candidates thoroughly analyze the question, and underline the important points to take into consideration, before sketching their answer. Candidates should take at least a full minute to understand the requirement of the question. This will help candidates to develop good and innovative solutions. 
Ideate & Visualize Your Answer:
By analyzing the question, candidates should be able to generate innovative ideas for the question uniquely identified by them. This helps in making their answer stand out amongst many other candidates. It is possible that candidates come up with more than one idea for the same question. In this case, candidates should select the most creative idea and sketch it neatly. Doing a rough doodle / thumbnail drawing of your idea before starting the final sketch or design helps in reducing changes / corrections. Candidates must also ensure that the answer they are provided is self-explanatory, through detailed sketching accompanied by notes. These notes should be one-liners or pointers instead of paragraphs. 
It is crucial to have a neat presentation throughout the paper, as this shows your sincerity and effort to the examiner. Since this is a design entrance exam, presentation skills will play a role in achieving good marks. Candidates should have neat pencil work and ensure no smudges. Candidates can also divide their work with the help of lightly drawn lines. Adding bullet points or numbering to your textual notes will also enhance the overall presentation of the answer sheet.
 NIFT considers the knowledge of colour to be imperative for selecting candidates. The candidates must have a good sense of colour along with neat application and appearance. For questions where colouring is not mentioned, candidates must still provide some colour to their answer by outlining their sketch with coloured pencils or hatching a particular colour in the background. However, some questions will specify 'not to colour', and candidates must strictly adhere to that. 
Top Five Tips for NIFT GAT Paper:
Practice Mathematical Skills:
Since the entrance exam does not allow calculators, and 35 marks out of a total of 100 marks are dedicated to Quantitative and Analytical Ability, candidates must be thorough with mental calculations. This can be gained through practice. Candidates may also use a rough book to make necessary and quick calculations. Kindly note that this section has been found to be more difficult for students as compared to the other sections in NIFT GAT. 
Browse General Knowledge:
Information on current affairs and general knowledge is important to get selected through the NIFT entrance exam. Especially the events of the year 2022 must be known by the candidates. Candidates are advised to conduct research on the internet regarding the same and try to read all important information. However, candidates should not try to cram all details, as it may lead to confusion and panic. Candidates should simply and smoothly browse through information, trusting that it will come back to them during the examination. 
Many mock tests of the NIFT exam are available to attempt online for free. Candidates must get their hands on these mock tests and solve as many questions, quizzes, and tests as possible to gain practice and time management skills. This will prepare candidates and build confidence in the actual examination. Kindly note that, for the first time, the GAT paper is going to be computer-based. Solving online mock tests will also prepare the candidates for the same. 
All successful candidates are thorough with time management and finish their papers within the allotted time of two hours. This can be attained through good practice. Candidates must understand that they cannot afford to get stuck on any question during the examination for longer than two minutes. If this happens, candidates are advised to move on to the next question and circle back to the unsolved question at the end of their paper. 
The GAT section carries negative markings that lead to many good candidates losing marks for a few questions they have answered incorrectly through guesswork. It will be suitable if such questions are left answered, rather than submitting an incorrect answer. 
Other Common Tips for NIFT Exam:
Sleep well, Eat well & Stay Hydrated.

Stay Calm & Composed. Take 5 deep breaths, if you feel anxious. 

Read the Admit Card Carefully. Carry the right IDs and stationery. 

Do not write Personal Details anywhere on the answer sheet.
Good luck to all candidates attempting the NIFT 2023 Entrance Exam, you can ace it.