NID Coaching Classes in Pune
---
Listed as the number 1 design institute in Asia, the National Institute of Design (NID) is Scientific and Industrial research organization that is recognized by the Department of Scientific & Industrial Research (DSIR) under the guidance of the Indian Ministry of Science & Technology. Also listed under the top Twenty-Five design institutes in Europe-Asia, NID offers courses at graduate and post-graduate levels based on subjects such as Fashion Design, Communication Design, Industrial design, research and education, and Information Technology Integrated Design & Inter-Disciplinary Design Studies.
The National Institute of Design is classified as an autonomous Institute under the Department of Industrial Policy and Promotion (DIPP), Ministry of Commerce & Industry, Government of India (similar to IITs-Indian Institutes of Technology). It was awarded as the "Institute of National Importance" by the Indian Parliament Act under the National Institute of Design Act 2014. The National Institute of Design has six campuses across India: the post graduate campus is in Gandhinagar, the research & development campus is in Bengaluru, and the main campus is situated in Ahmedabad while the other three campuses are located in Jorhat, Kurukshetra and Vijayawada. The National Institute of Design in the city of Ahmedabad (100 Seats) provides a 4 years B.Des program with 8 specializations. The other campuses (located at Vijayawada, Kurukshetra, Jorhat and Bhopal) hold 60 seats and a total of 240 seats.
NID provides the Masters in Design program (M.Des) in 19 different specializations. This course is a 2.5 years program at campuses in Gandhinagar, Bengaluru and Ahmedabad, holds a total of 275 seats. Candidates who want to pursue admission in this course have to clear the NID Entrance Examination.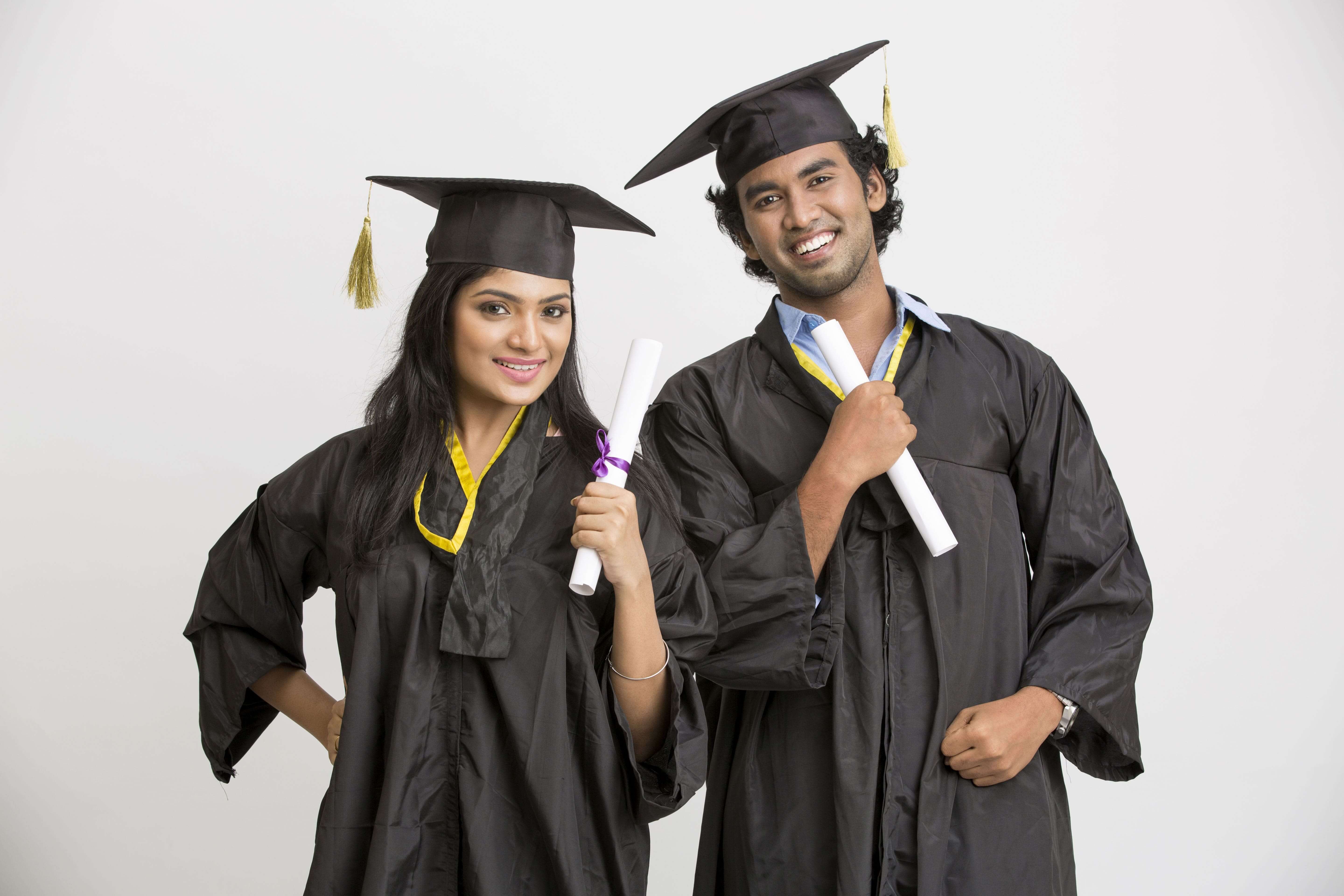 NID Coaching in Pune
---
Undoubtedly, Silica is the first and obvious choice of Indian as well as NRI students when it comes to the best NID coaching classes in Pune. This is for the simple reason that this institute for NID coaching in Pune has made a niche for itself through proven results that can exceed any expectation to say the least. Over a course of time, Silica that started its journey has now become one of the most trusted and admired names in the segments of NID Aptitude tests, career guidance, coaching for entrance exams and admission guidance for creative careers like Design, Architecture, Fashion and Art.
Not only this, this coaching institute for NID entrance exam preparations in Pune has redefined the concepts of progressive learning and innovative learning like never before. No wonder, this institution for NID entrance exam coaching has become extremely popular from students across the country and even internationally when it comes to clearing NID entrance exam with wonderful results in the very first attempt. Counted among the top NID coaching centres in Pune and the state of Maharashtra, Silica goes beyond the traditional and redundant styles of learning and education that are absolutely meaningless and relevant now.
If you are looking for the best NID preparation classes in Pune and want to benefit the most from time-proven NID entrance exam sample papers, NID books, NID Self Study material, and innovative curriculum, Silica is the name for you to trust.
Why Silica?
---
Silica is one of the most preferred names in the segment of top institutes for providing the best NID coaching for entrance exam preparation in Pune. The primary hallmarks of learning and educational and learning excellence at Silica are interactive classrooms and result-oriented, outdoor training programs that are sculpted by some of the most prominent and admired names in the world of fashion designing.
This NID coaching centre in Pune over a period of years has emerged as the best provider of creative, futuristic, and value-adding educational and learning solutions that not match but even exceed the industry standards. Moreover, this centre for NID entrance exam coaching in the state of Maharashtra welcomes students from all walks of the life, even students from humble educational and financial backgrounds so they not just compete but win against some of the very best peers.
Silica emphasizes on a result-oriented form of positive and progressive learning so that students can perform to their fullest at all possible times. This also helps students get the best value out of NID entrance exam questions and curriculum to score good scores. This popular NIFT Coaching centre in Pune also helps students access the latest, innovative, creative tips, techniques, and strategies when it comes to design patterns, aesthetics, and the fundamentals of creativity. It is simply because Silica guides students through the seven pillars of Academic Framework, Top Faculties, Study books, Online Learning, small batch size, Collaborative learning and design mentoring.
Our Top Ranking Students
---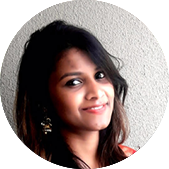 ---
Shreya Narayane
All India Rank 1, M.Des 2018
"I am really thankful to SILICA team for the support and guidance provided during my preparation for the NID entrance exam. The Foundation course got my
basics right. The LMS told me what to prepare. The studio test practice was the best part of the course."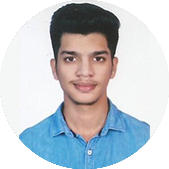 ---
Amey Haram
All India Rank 3, B.Des 2018
"My journey at SILICA has been a memorable one. I have learned a lot from everyone in SILICA. My amazing teachers, caring staff members and fellow students, everyone has
helped me to get the best out of myself. I thank all the people at SILICA for my success as they are my fuel to keep me working and helping me to achieve more."

---
Aditi Shastry
All India Rank 1, B.Des 2016
"My journey to NID started three years back when I joined Silica. Here, I learned to express my Ideas and build on them creatively I especially liked the Materials Course as I was able
to discover so much about so many materials and techniques. Also, the DAT mock tests helped me manage time efficiently. NID for me, was a dream and I'm glad its become a reality."

---
Kisholay Mohnata
All India Rank 4, M.Des 2016
"Everything was going smooth enough but suddenly we met with an problem that NID has changed its DAT pattern. But SILICA was always one step ahead. Within a short span of
time SILICA moulded us within the new pattern and now we were confident enough. I would like to suggest to all my dear friends who are preparing for NID, that don't try to miss even a single lecture, try to complete all your homeworks on time and work hard for it."
FAQ's on NID
---
What is the eligibility criteria for admission to the National Institute of Design programs?
For B.Des. Programs

Criterion 1: Age Limit – On the date of application, candidate must have attained the age of 20 years (relaxable for up to 3 years for reserved category)

Criterion 2: Educational Qualification - Candidate should have passed or be appearing for the 10+2 exam from any recognized board.

(Candidates who are pursuing a 10+3 technical diploma are no longer eligible to apply.)

For M.Des. Programs:

Criterion 1: Age Limit - On the date of application, candidate must be of 30 years of age before 1st July (relaxable for up to 3 years for reserved category)

Criterion 2: Educational Qualification - Candidate should have passed from any recognized institute or university any of the following:

a. Bachelor's degree in any discipline under the 10+2+4 educational system

b. Bachelor's degree in any discipline under the 10+2+3 system with one-year experience or more academic qualifications.

c. Diploma in Design under the 10+2+4 educational system

(Candidates who are appearing for their final year of 10+2+3 bachelors are not eligible to apply.)
Which are the important dates in the admission process of NID programs?
The following are the important dates for the admission process of the NID:

| Important Steps | BDes / GDPD | MDes |
| --- | --- | --- |
| Online Application Form available | 1 October 2018 | 1 October 2018 |
| Last date of Online Application | 25 November 2018 | 25 November 2018 |
| Phase 1: DAT Prelims Exam | 6 January 2019 | 6 January 2019 |
| DAT Prelims Results | 19 March 2019 | 15 February 2019 |
| Phase 2: DAT Mains Exam | 12 or 19 May 2019 | 11 Mar to 12 Apr 2019 |
| DAT Mains Results for Admission | 31 May 2019 | 2 May 2019 |
| Document verification & Fee payment | 16 June 2019 | 16 June 2019 |
| Commencement of academic year | 15 July 2019 | 15 July 2019 |

*Dates are based on 2019 dates as 2020 admission cycle dates are yet to be announced.
Which cities are host to the NID entrance exams?
DAT (Prelims) will be conducted in the Indian cities of Chandigarh, Bhopal, Chennai, Dehradun, Hyderabad, Guwahati, Kolkata, Nagpur, New Delhi, Lucknow, Mumbai, Ranchi, Ahmedabad, Thiruvananthapuram, Bengaluru, and Vijayawada. However, the DAT (Mains) are conducted in different NID campuses.
What is the expected cut off for the NID DAT Prelims 2019?
The National Institute of Design candidates are shortlisted three times more than the total number of seats in the DAT mains Exams. For the National Institute of Design DAT exams, there is no passing score or fixed cut-off percentage. The cut-offs are decided based on the performance of students in DAT prelims.

The cut-off for the NID DAT Prelims is expected to get lowered in 2019 by at least 5 marks. This is primarily as the weightage for subjective section was 70 percent in 2019 as compared to 2016, 2017, and 2018.

Last year, the cut-offs for the NID DAT B. Des. Prelims (category-wise) were as follows:

| Year | Open | OBC-NCL | SC | ST | Open-PH |
| --- | --- | --- | --- | --- | --- |
| 2018 | 68.10 | 59.50 | 55.50 | 52.50 | 48.00 |
| 2017 | 67.00 | 58.50 | 56.00 | 48.00 | 50.00 |
| 2016 | 60.00 | 53.00 | 50.00 | 48.00 | 52.00 |

The cut offs for the NID DAT M.Des. Prelims are different for each discipline and ranges 55 to 75.
What are the fees for programs at the National Institute of Design?
The yearly fee structure of studying and living at the NID campuses is as follows:

| Yearly Expenses | GDPD | B.Des. | M.Des. |
| --- | --- | --- | --- |
| Tuition Fees | 1,75,000 | 2,60,000 | 3,10,000 |
| Hostel charges | 30,000 | 30,000 | 35,000 |
| Mess charges | 35,000 | 35,000 | 35,000 |
| Total | 2,40,000 | 3,25,000 | 3,80,000 |

The above fee structure is for the NID academic year 2019-20. The associated fees is expected to rise by 5 to 7 percent every year during the next three academic sessions (2020-21, 2021-22, 2022-23).
Should I also apply to Other Design Colleges along with NID?
Yes, you must apply to at least 4 Design Colleges other than NID / NIFT / IIT. There are different government and private colleges across India that offer high-quality design education, providing students, similar education experience and career opportunities as NID.

Some of them are:

| | | |
| --- | --- | --- |
| 1. Srishti (Bengaluru) | 4. UPES (Dehradun) | 7. Pearl (Del/Mum/Jai) |
| 2. MIT-ID (Pune) | 5. ISDI (Mumbai) | 8. ITM-IDM (Mumbai) |
| 3. UID (Ahmedabad) | 6. SID (Pune) | 9. ADYPatil SoD (Pune) |

Usually, there are 5 main criteria on the basis of which students and parents choose which design college to apply to:

Fees: What is the Fee structure for programs at the Design College?

Discipline: Which Design College is best for my chosen design discipline?

City: Which Design College is located in my city of choice?

Degree / Diploma: Does the college offers a degree or diploma?

Feedback: What is the feedback of current students about the Design College?

Silica has done an intensive research on the above mentioned 5 criteria on 40+ design colleges. The detailed list of design colleges and research information is available at link - Here.
What is the expected cut off for NID DAT Mains 2019?
There is no fixed cut off or passing score for NID DAT Mains. The cut off for last year is as follows:

BDes / GDPD:

| Program & Campus | Open | OBC-NCL | SC | ST | PH |
| --- | --- | --- | --- | --- | --- |
| BDes at Ahmedabad | 60.85 | 55.87 | 53.50 | 51.40 | 50.25 |
| GDPD at Kurukshetra | 55.70 | 51.00 | 49.35 | 47.55 | 45.55 |
| GDPD at Vijayawada | 57.24 | 52.15 | 50.47 | 47.85 | 46.70 |

MDes:

| Program & Campus | Open | OBC-NCL | SC | ST | PH |
| --- | --- | --- | --- | --- | --- |
| Animation Film Design | 62.82 | 57.15 | NE | 61.65 | 48.50 |
| Apparel Design | 53.60 | 50.00 | 44.38 | 50.33 | 40.15 |
| Ceramic & Glass Design | 55.23 | 51.00 | 47.38 | 50.75 | NE |
| Design for Retail Experience | 62.23 | 56.15 | 54.50 | 55.45 | NA |
| Digital Game Design | 63.58 | 57.88 | 55.93 | 54.35 | NA |
| Film & Video Communication | 60.03 | 54.45 | 52.45 | NE | NE |
| Furniture Design | 58.98 | 54.60 | 56.08 | 47.48 | 50.73 |
| Graphic Design | 60.70 | 57.08 | 48.95 | NE | 53.98 |
| Information Design | 66.18 | 62.43 | 57.85 | NE | NE |
| Interaction Design | 58.88 | 53.15 | 51.93 | 51.08 | NE |
| Lifestyle Accessory Design | 61.70 | 56.18 | 51.85 | 54.10 | NA |
| New Media Design | 54.90 | 52.18 | 48.43 | 47.10 | NA |
| Photography Design | 53.95 | NE | 50.03 | 46.90 | 46.95 |
| Product Design | 66.23 | 60.98 | 60.18 | 57.65 | 55.45 |
| Strategic Design Management | 58.55 | 56.20 | 53.68 | 55.40 | 47.50 |
| Textile Design | 57.25 | 52.55 | 51.85 | 54.78 | NE |
| Toy & Game Design | 59.00 | 53.95 | 55.75 | NE | NA |
| Transportation & Automobile Design | 66.58 | 61.95 | 58.70 | NE | 59.90 |
| Universal Design | 62.03 | 60.48 | 51.23 | 56.23 | NA |
Location map
---
SILICA Institute - Your Design Career Guide - NID, NID, NATA, CEED Coaching Classes in Pune
---
Address: Plot No. 6, 2nd floor, Park End Colony, Vikas Marg, Preet Vihar, above Bank of India New Pune - 110092
Hours Open: Closes 8PM
Phone: (+91) 8810418416
Address: F-13, Ground Floor, Opp. Manav Medicare Center, South Ext Part 1, Block F, New Pune - 110049
Hours Open: Closes 8PM
Phone: (+91) 8810433025