NATA Coaching Classes in Mumbai
---
The National Aptitude Test in Architecture (NATA) is conducted by NIASA (National Institute of Advanced Studies in Architecture). It is a body of Council of Architecture in New Delhi, India. NATA is a national level examination that candidates must compulsorily clear to attain admission for undergraduate courses in Architecture (B.Arch, a 5 years Bachelor Degree course). The NATA entrance exam is being conducted since 2006.
Being a national level examination, students have to prepare for test seriously, and clear it compulsorily; if they want to apply for the 5 years Bachelors Degree Course of B.Arch. Below-given is the application process for this test.
Purpose of NATA: It is meant to test the aptitude of applicants in Architecture in regards to sense of proportion, drawing and observation skills, critical thinking, mathematical knowledge, aesthetic sensitivity, etc. NATA entrance exam is in two parts. There is a drawing test paper for two hours and then a computer based online aesthetic sensitivity test.
NATA Entrance Exam: The Council of Architecture has decided to conduct the test two times in a year. Thus, students who miss out the first test or want to improve their NATA score can re-appear for the second test. Both the first and second tests are conducted on different dates as a one-day online exam throughout India. The test consists of multiple choice questions, mathematics, and general aptitude. These must be answered online. The second part of the exam is paper-based, and on drawing.
Application Procedure: The application form has three major sections to be filled: Personal details, uploading of documents, and fee payment. Make sure to fill all the mandatory sections or the form will not be accepted. Upon successful fee payment, the candidate needs to take a printout of the Confirmation Page for own record.
Classes for NATA: Silica has a proven track record as one of the renowned coaching institutions for NATA in Mumbai. We help students not only with course materials, NATA question paper and sample papers, projects, classes, mock tests, but also counselling and activities, which are not often provided by other institutions. With the additional facilities, we prepare students to be better equipped with knowledge in architecture.
Silica is one of the leading coaching institutions for NATA. It helps students with course material, guidance, classes, NATA question paper and sample paper, projects, mock tests, and other requirements to score well in the test and qualify to apply for B.Arch program in top colleges and institutions. It has several NATA coaching centres in Mumbai for students to opt for as per candidate's suitability.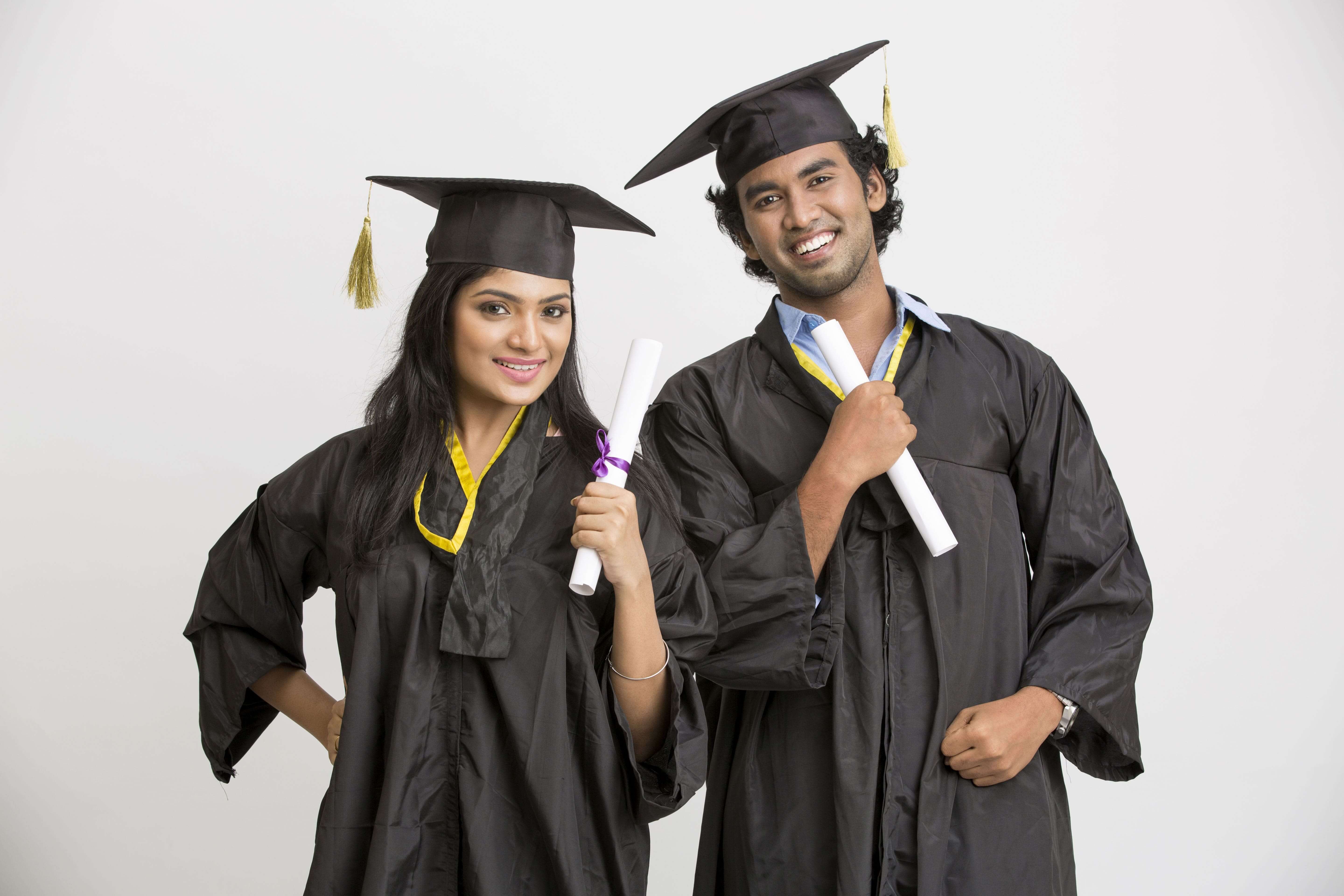 NATA Coaching in Mumbai
---
National Aptitude Test in Architecture (NATA) is a crucial exam to pass in order to study B.Arch program. This is why Silica has several NATA coaching in Mumbai, with centres in Dadar, Andheri, Kandivali, Opera House, Thane, and Vashi. Students living in Western, Central, and Harbour line of Mumbai can enrol into any of these centres for coaching. Hundreds and thousands of candidates join our classes every year and emerge as toppers in NATA. We have one of the highest selection rates in B.Arch program given excellent track record of alumni.
Proper Guidance: The NATA classes in Mumbai are open for all eligible candidates. We are here to provide the right guidance and mentor students to bring their aspirations of studying architecture into reality. We even have counselling sessions for all the students who attend NATA classes in Mumbai, so that they can understand which field of architecture they want to graduate in.
Tap the Right Interests in Students: Our comprehensive NATA coaching classes in Mumbai give students a basic and in depth understanding of architecture specializations into landscape design, interior design, green architecture, town planning, exhibition and space design, construction management, transport planning, conservation and restoration, and a lot more.
Structured Course: Candidates can attend the demo classes by Silica to understand the quality education we provide. The professors efficiently coach students for NATA preparation in Mumbai with top-notch teaching tools and mediums. Our conceptually designed course offers the best NATA entrance exam preparations in Mumbai so that candidates pass with flying colours in the test.
With NATA coaching in Mumbai, we have nudged closer to our target of making every architecture-aspirant student fulfil his/her desire to be a successful architect one day and get admission into the best institution for B.Arch program.
Why Silica?
---
Silica is one of the finest institutions that offer design and architecture coaching classes, including that for NATA. Our flexible and accountable academic framework includes regular class test, class work, portfolio, homework, and several other opportunities that allow students to experiment with their creative skills. We also give utmost attention to students and maintain a small batch size (80% of batches have 20 students or less).
Our effective study books and extensive network of branches across Mumbai also make it possible for students to excel in NATA. Parents are also given access to the academic system so that they can track the performance of their children. They get notifications regarding their child's attendance, class details, test marks, etc.
Integrated Course: As a coaching institution, we provide an integrated course and training for students to pass and excel in NATA, and qualify for the B.Arch program. Every year, more than 1500+ students successfully join Architecture, Design, and Art colleges after availing our classroom coaching programs. We conduct collaborative learning, counselling, and mock tests for our students.
Achievements: 90% of students from our classes clear NATA test. More than 600 students have cleared NATA in 2018. 2150+ students till date have cleared NATA since 2015. In 2015, 450 students cleared the test. 520 and 582 students have cleared this test successfully in 2016 and 2017, respectively.
Top Faculty: Silica collaborates with industry experts and has top professors in faculty who offer direct mentoring to students. Almost every student who has passed NATA because of Silica's coaching joined different industries and top companies.
Interactive Activities: We have panel discussions, design school visits, master-classes, student exhibitions, seminars, and interactions with past toppers. These interactions and activities give an edge to students over others when it comes to honing skills in architecture.
Our Top Ranking Students
---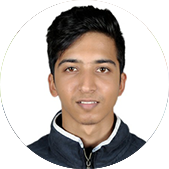 ---
Varad Bang
NATA AIR 3, 2018
"I was a struggling student but SILICA's home coaching kits turned out to be a blessing. I was clueless about how to go about preparing for NATA Situation Test but SILICA's kit
The kit is well equipped and perfect for NATA preparation."


---
Atharva Rotkar
NATA AIR 11, 2017
"Silica put all my skills to test. My fellow classmates and teachers helped me think and execute all assignments. SILICA offered me a very productive and humbling experience over
these two years!"

---
Falak Khurmi
NATA 2014
"I am a very happy customer of Silica and have been able to fulfill my dream because of their 'baby care approach' and 'focused coaching'. I highly recommend them for their
in depth experience of meeting expectation of students to get admission in the best architecture colleges."

---
Aman
NATA 2014
"Guidance of SILICA has helped me a lot in improving my drawing skills. My NATA score is 111. Workshops, seminars organized by silica has also helped me. My overall
experience in Silica was awesome."
FAQ's on NATA
---
What is NATA?
NATA or National Aptitude Test in Architecture is an examination that measures the applicant's aptitude for Architecture. NATA is one of the two qualifying exams (the other exam is JEE paper 2) candidates attempt for admission to B.Arch program. Applicants can refer the NATA sample paper and NATA entrance exam sample papers from their coaching class to prepare for this exam.
How to apply or register for NATA?
Those who are taking NATA entrance exam preparations in Mumbai can register for the exam online. The candidate can apply on the website through net-banking, debit card, or credit card.
What are the eligibility criteria for NATA?
Below given are the eligibility criteria:

Any person who obtains 50% aggregate marks in 10+3 Diploma/10+2 or equivalent.
Had studied Mathematics as a subject in 10+3/10+2 examinations.
The candidate must be at least 17 years old as on 31st Jan, last year.
What is the structure of new NATA exam?
The new NATA exam is for 3 hours.

Section I of NATA question paper contains 20 questions on Mathematics (MCQ) of 40 marks total.
Section II contains 40 questions on General Aptitude of 80 marks total.
Section III contains 2 questions on Drawing of 80 marks total.
Thus, the total marks in NATA question paper is 200.
When is NATA exam conducted?
From 2017, the NATA exam is conducted in April on a single day. Candidates must avail NATA entrance exam preparations in Mumbai well in advance to stand a better chance at attaining required marks.
What is NATA's passing score?
The qualifying marks for NATA follow these rules:

Minimum 25% of marks (30 out of 120) must be secured in the MCQ portion.
Minimum 25% marks (20 out of 80) must be secured in the Drawing portion.
As per the discretion of the Council and post-exam statistics, the overall qualifying marks out of 200 will be decided.
To get the required marks, candidates must take admission in NATA coaching classes in Mumbai.
What is the validity period of NATA score?
Those signing up for NATA coaching classes in Mumbai must know that NATA score is valid through the admission year in which the exam is attempted. For instance, NATA 2018 score will be valid only for admission year 2018-19 for B.Arch program.
Where can the candidate check NATA results and what is the format of the score card?
Results will be announced on NATA website and other print and electronic communication channels. Applicants can understand from NATA entrance exam sample papers that the paper carries 200 marks. So the score card will contain individual marks for each subject out of 200. It will be based on merit listing, which is unique and according to marks and tie breaking rules. So, the percentile score will also be based on the merit listing.
After passing NATA, where can the candidates get admission?
Students who enrol in NATA coaching in Mumbai, on passing the exam can apply for admission in one of the participating institutions according to the time schedule provided by appropriate admission authority. The candidate must submit all the required documents desired by the institution.
Which type of institutions provides the B.Arch program?
B.Arch program in India is offered in state level and government aided institutions such as Rachana Sansad (Aided), J.J, CEPT, etc. It is also offered by all India level institutions that are government aided such as NITs and SPAs. The program is also provided by state level private and unaided institutions such as LS Raheja, BSSA, IES, Kamal Raheja, etc. Candidates who attend NATA coaching in Mumbai will find several institutions offering the B.Arch program in the city.

NOTE: JEE (Paper 2) score is valid for admission to all India level institutions, while NATA score is valid for admission in unaided and government aided state level institutions.
How is the NATA merit list tie-break done?
For the purpose of merit rank, the tie-break in NATA marks is done in the following manner:

More overall marks in Mathematics test section.
Lesser wrong answers in attempted questions of Mathematics test section.
More overall marks in Aptitude problems.
Lesser wrong answers in attempted questions of Aptitude test section.
Earlier birth date.
Is it possible to re-evaluate NATA test marks?
Students must enrol for NATA entrance exam preparations in Mumbai from Silica to score well in the exam. After giving NATA test, students can apply for re-evaluation for the test marks. Before publication of results, especially for MCQ questions, the response sheet of candidate is uploaded with subject wise marks.

The candidate can request for re-evaluation online of the machine recorded responses by paying Rs. 1000 per question, in the specified period. These requests will be considered by the Council before results' publication. There is no review available for drawing question and test. There is also no provision for post publication review or scrutiny. Hence no re-evaluation request will be accepted after publication of result.
How is the merit list for B.Arch admission prepared?
The basis for B.Arch admission merit list depends on marks obtained in NATA or JEE (Paper 2) and aggregate percentage achieved in 10+2 or 10+3 diploma exam. Weightage for both is 50%, individually. To prepare well for this program, candidates can join NATA coaching classes in Mumbai.
How is the Drawing section in the NATA question paper analyzed?
The Drawing section is for 90 minutes, wherein the person must attempt two questions. Memory and drawing questions and 2D/3D composition questions carry 40 marks each. So the section in total carries 80 marks. Students must try and obtain 60 out of 80 marks. Marks are averaged and the paper is examined by more than one examiner individually. Students must refer the NATA entrance exam question papers to understand more about the Drawing test component.

The candidate's observation skill and drawing imagination are emphasized to account for scoring. The student's perspective and sense of proportion, sense of composition and colour are also evaluated. The drawing aptitude are analysed as below:

The student's ability to sketch an object proportionately that is visually pleasing.
Sense of perspective in drawing.
Drawing and visualizing the effect of light on an object and shadows cast in the surroundings.
Drawing from memory with pencil sketch on themes of daily life experiences.
Composition and combination of three dimensional elements to create a structural form or building.
Creating a visual harmony with colours in a composition.
Understanding of proportions and scales.
Creating eye-catchy two dimensional compositions with forms and shapes.
How is the Aptitude section in the NATA question paper analyzed?
The Aptitude section consists of MCQ type questions. This section focuses on general and architecture aptitude. Students can refer the NATA sample paper of the last few years for greater understanding of this section. Each question will carry 2 marks, so a total of 40 questions will be there. This section will carry a total of 80 marks. Candidates have to mark the answers on the OMR sheet. They must get score at least 60 marks.

The topics focus on logical ability, visualizing different sides of 3D objects, visualizing 3D objects from 2D drawings, awareness of world architecture, architectural objects and materials, aptitude in comprehension ability and English communication, and quantitative ability. To understand the aptitude section in detail one must enrol into NATA coaching classes in Mumbai for best results.
How is the Mathematics section in the NATA question paper analyzed?
The Mathematics section consists of MCQ type questions. The answers need to be marked in the OMR sheet. Each question will entail 2 marks. There will be 20 questions, thus the section will carry 40 marks. Students can refer the NATA entrance exam sample papers of past years for a better understanding of this section.

The candidates must score at least 30 marks. The difficulty level for Maths section is high similar to JEE (Paper 2). Thus, it is important to enrol into Silica's coaching for NATA entrance exam in Mumbai, so that candidates can get maximum marks in this section.
Why students must prepare for the Mathematics section properly?
Most of the classes teach Mathematics from the point of view of JEE (Paper 1), XII Std, or Engineering CET. But, the difficulty level and question types for NATA/JEE (Paper 2) is of the next level. Students must enrol for NATA entrance exam preparations in Mumbai to understand the syllabus for Maths section. It contains portion of XI and XII Std topics and a lot more. Moreover, in case of a tie in total, the students who score better marks in the Maths section will be considered for a higher merit rank.

NATA coaching classes in Mumbai will help candidates with answering the objective type of questions as there are no subjective questions here. Preparation for Mathematics section must be strong especially for Commerce, Arts, and Science students who are not planning to prepare for CET/JEE exams.
Why students should choose Silica for NATA coaching in Mumbai for Mathematics?
Silica has partnered with Professor S.S. Vengsarkar who obtained B.Tech from IIT-Mumbai. He is considered as one of the top tutor for Mathematics with over 3 decades experience of coaching more than 50,000 students for CET/ XII Boards/ IIT-JEE. He and his team of ex-IITians have also designed a curriculum for Mathematics section in JEE (Paper 2) and NATA.

The NATA coaching classes in Mumbai for Mathematics follow a comprehensive coaching framework and handled by Prof. Vengsarkar and some of other key team members. Those who attend the classes will also find it easier to score in XII Std Board Mathematics paper. The students will also receive the NATA entrance exam sample papers for this subject.
What is Silica's framework for NATA entrance exam preparations in Mumbai for Maths?
Silica has started with all India NMET (NATA Mathematics Evaluation Test) from 2nd January, 2017, keeping in mind a comprehensive framework for coaching. The NMET 1 and 2 helps evaluating the student's current level of preparation for Mathematics section in NATA examination.

Based on the results, students will be able to plan to improve their score with Silica's NATA entrance exam preparations in Mumbai. Silica will conduct an evaluation test. It will also hold regular learning classes, practice quizzes between classes, doubt solving classes, etc. The institution will also provide NATA sample paper for free.
Location map
---
SILICA Institute - Your Design Career Guide - NID, NIFT, NATA, CEED Coaching Classes in Mumbai
---