NATA Coaching Classes in Ahmedabad
---
The National Aptitude Test in Architecture (NATA) is a qualifying exam for a 5 years degree course, B.Arch program. Candidates who wish to join this program have to mandatorily pass this test, and then apply for the undergraduate course in Architecture. If not NATA entrance exam, then candidate has to clear JEE (Paper 2). NATA was first held in 2006, and since then, it is being conducted by the National Institute of Advanced Studies in Architecture (NIASA), which is a body of the Council of Architecture in New Delhi.
NATA is a national level examination and analyzes the aptitude of a candidate in Architecture, Design, and related aspects such as creative/critical thinking, general aptitude, observation skill, sense of proportion, Mathematical knowledge, English communication, etc. There is a separate test for drawing, which is paper-based, and another computer-based online test to judge a candidate's aesthetic sensitivity.
Below given are some more details about NATA entrance exam, which is held in two parts.
First and the Second Exam: The Council of Architecture has granted a provision, wherein a candidate can attend NATA twice in the same year. The second test can be only attended by candidates who had missed the first exam, or want to improvise marks obtained in the first exam. Both the exams are held on different dates, but on a single day across India.
The test consists of aptitude problems, objective questions, and multiple choice questions for Mathematics and Architecture. But, the Drawing section has only two questions of 40 marks each, which is a hands-on practical exam.
Process for NATA Registration: To register online for NATA, candidates must visit www.nata.in and full the registration form. Provide personal details and submit the required documents, before proceeding to pay the fee. Make sure that all the mandatory sections in the form are filled and contain accurate details. After payment, take a printout of the Confirmation page and keep it for own record.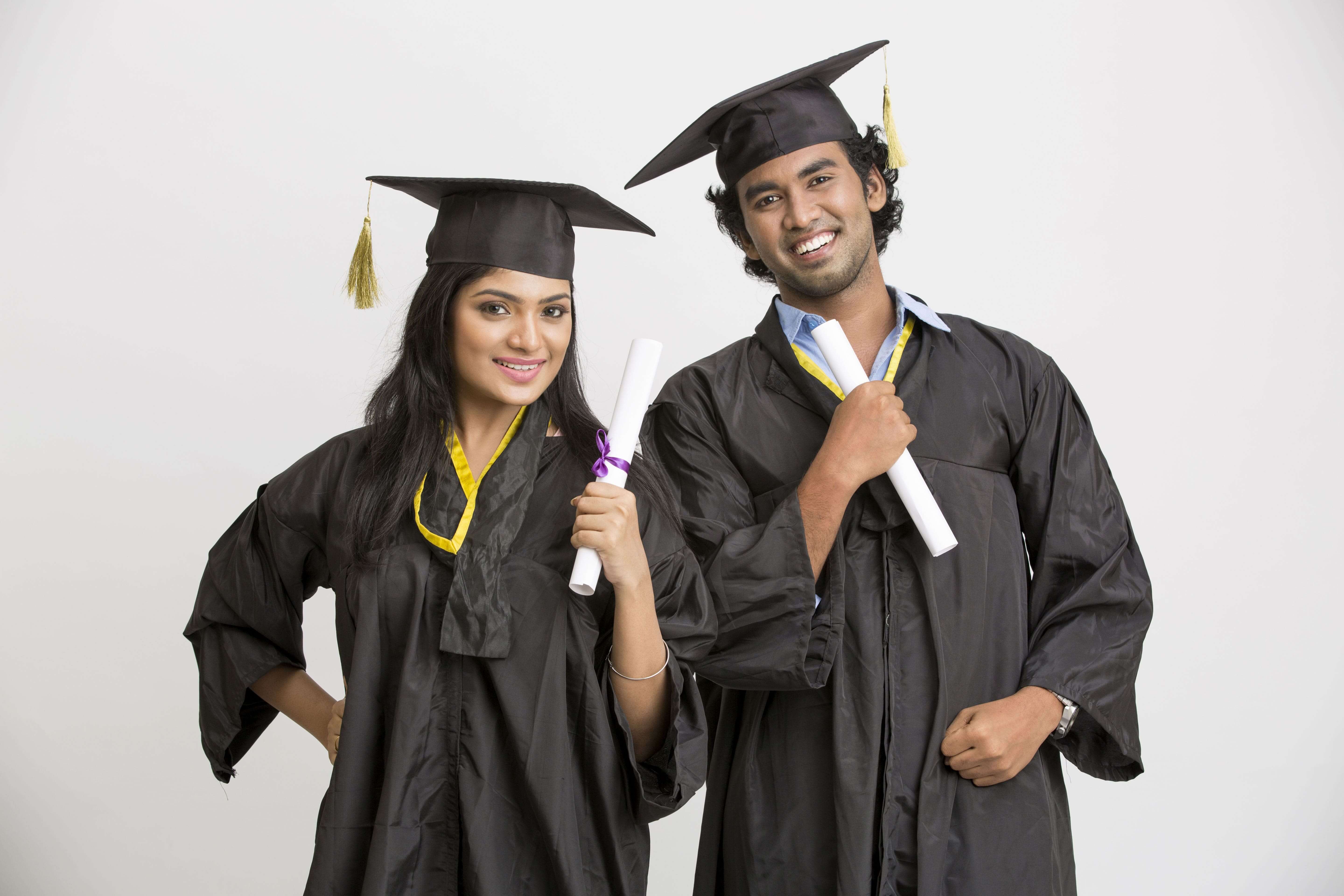 NATA Coaching in Ahmedabad
---
National Aptitude Test in Architecture (NATA) is one of the compulsory tests to pass to apply for B.Arch program. Silica's NATA coaching in Ahmedabad is easily accessible for students, as they can download the self-study material online and get the best guidance from out faculty. We already have hundreds and thousands of students joining us for coaching across different preparatory exams, out of which those who attend NATA coaching classes in Ahmedabad, have a higher chance of passing the test with a good score.
With excellent past record by our alumni, NATA coaching in Ahmedabad and other cities, produce highest selection rates in the B.Arch program throughout India. All this has been possible because of the following reasons.
Mentorship from Experts: NATA classes in Ahmedabad are available for all the eligible candidates. They will be provided guidance by top faculty and professors, who hold years of experience teaching how to crack NATA, and been part of the team that structured the NATA curriculum. Our NATA classes in Ahmedabad offer counselling sessions, interactive classes, feedback sessions, and a lot more to enhance understanding of the topics and subjects.
Top-Notch Education: We at Silica give candidates an opportunity to attend our demo classes to understand why we are one of the top institutions in NATA coaching Ahmedabad. Right from the professors, teaching tools and mediums, NATA question paper, course materials, and aid for NATA entrance exam preparations in Ahmedabad, we have a consolidated approach towards education, and create a holistic environment for students to learn quickly.
Knowledge About Specializations: Not only do our NATA coaching classes in Ahmedabad help students to acquaint and understand the concepts, topics, and subjects in NATA, but get a basic knowledge of architecture specializations such as exhibition and space design, transportation planning, construction management, conservation and restoration, landscape design, green architecture, interior design, and a lot more.
Why Silica?
---
Silica is one of the reputable institutions that provide comprehensive coaching for national level examinations and other tests, including that for architecture and designing, such as NATA. We conduct regular class work, class test, give homework, encourage students to build portfolio, and offer other opportunities to experiment with architectural knowledge and creative skills. We also have a small batch size, less than 20 students in every batch, for a class-apart education experience.
From integrated course material, collaborative learning, and a concrete academic framework, we at Silica also give parents access to track record of their children. The parents can analyze the performance of their children based on the notifications about test marks, class details, and attendance from us.
Preferred by Candidates: More than 1500+ students join us every year for different preparatory exams in Architecture, Art, and Design. Our inclusive coaching program, mock test, and counselling, helps students with hands-on knowledge on drawing and architecture. We provide free NATA sample papers and help in solving the same so that candidates can get the best training to pass the test.
Excellent Track Record: More than 90% of our students clear the NATA test. In 2018 itself, more than 600 candidates excellent in the test, while in 2017, 582 students cleared the test. In 2016, 520, and in 2015, 420 students passed the test. As one can observe, the number of students clearing NATA from our institution, grows every year. From 2015, more than 2150+ students in total cleared the NATA test.
Organize Important Activities: We organize important interactions and activities among students that pitch them in the real world or Architecture. Our staff members and professors have a respectable background and belong to top companies. We at Silica take students to design school visits, student exhibitions, master-classes, even organize seminars and interactions with past students who topped NATA.
Interactive Activities: We have panel discussions, design school visits, master-classes, student exhibitions, seminars, and interactions with past toppers. These interactions and activities give an edge to students over others when it comes to honing skills in architecture.
Our Top Ranking Students
---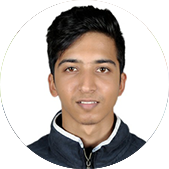 ---
Varad Bang
NATA AIR 3, 2018
"I was a struggling student but SILICA's home coaching kits turned out to be a blessing. I was clueless about how to go about preparing for NATA Situation Test but SILICA's kit
The kit is well equipped and perfect for NATA preparation."


---
Atharva Rotkar
NATA AIR 11, 2017
"Silica put all my skills to test. My fellow classmates and teachers helped me think and execute all assignments. SILICA offered me a very productive and humbling experience over
these two years!"

---
Falak Khurmi
NATA 2014
"I am a very happy customer of Silica and have been able to fulfill my dream because of their 'baby care approach' and 'focused coaching'. I highly recommend them for their
in depth experience of meeting expectation of students to get admission in the best architecture colleges."

---
Aman
NATA 2014
"Guidance of SILICA has helped me a lot in improving my drawing skills. My NATA score is 111. Workshops, seminars organized by silica has also helped me. My overall
experience in Silica was awesome."
FAQ's on NATA
---
What is NATA?
National Aptitude Test in Architecture or NATA is an examination for aspirants to B.Arch program. The exam analyzes an applicant's skill and aptitude for Architecture. For B.Arch program, NATA is one of the qualifying exams, while the other is JEE (Paper 2). Applicants will receive NATA sample paper and NATA entrance exam sample papers from Silica to prepare for the exam.
How students can register for NATA?
Students who take NATA entrance exam preparations in Ahmedabad can sign up for the examination online. They can register on the NATA's official website through debit card, net banking, or credit card.
Who can apply for NATA?
Below are the eligibility criteria for the exam:

The candidate must have scored 50% aggregate marks in 10+3 Diploma/10+2 or equivalent.
The applicant should have studied Mathematics in 10+3/10+2 examinations.
He/she must be 17 years old minimum as on 31st January of the last year.
What is the structure of sections in the NATA exam?
The new NATA exam is of 3 hours length.

20 questions (MCQ) of total 40 marks in Mathematics for Section I.
40 questions of 80 marks total in General Aptitude for Section II.
2 questions of total 80 marks in Drawing for Section III.
The paper overall thus carries 200 marks total.
Which time of the year is NATA exam conducted?
NATA exam is conducted on a single day in the month of April. Candidates must enrol in NATA entrance exam preparations in Ahmedabad in time to complete the syllabus and have a better chance at passing and scoring well in the examination.
What is the qualifying mark for NATA?
To get ideal marks, students can consider joining NATA coaching classes in Ahmedabad. The following is the pattern for NATA's passing score:

Minimum 30 score out of 120 (25% of marks) should be attained in the MCQ portion.
Minimum 20 score out of 80 (25% marks) should be attained in the Drawing portion.
The overall passing marks for NATA out of 200 will be decided by the post-exam statistics and the Council of Architecture.
How long is the NATA score valid?
Students joining NATA coaching classes in Ahmedabad will have their NATA score as valid for admission year in which the exam is attempted. For example, NATA 2018 score for B.Arch program is valid in admission year 2018-19.
Where will the results be announced? What is the score card format?
The paper will be of 200 marks, and each section will carry certain amount of marks. Applicants can solve NATA entrance exam sample papers for practice so that they understand their aptitude for the exam. The results will be declared on the official website of NATA and other electronic and print media platforms. Results will be calculated as per merit listing and according to tie breaking rules. The percentile score of a student is therefore according to the merit listing.
Where should the candidates apply after passing NATA?
Those who attended NATA coaching in Ahmedabad and passed the exam can look for admission in one of the participating institutions as per the time schedule given by the appropriate admission authority, with necessary documents.
Which institutions offer the B.Arch program?
B.Arch program in India is offered by state level and government aided institutions such as CEPT, J.J, Rachana Sansad (Aided), etc. It can also be offered by all India level institutions (government aided) like NITs and SPAs. This program is also provided by the state level private and unaided institutions such as IES, Kamal Raheja, LS Raheja, BSSA, etc. Those who join NATA coaching in Ahmedabad can join any of these institutions as per merit and choice.

NOTE: JEE (Paper 2) score is admissible for all India level institutions and NATA score is admissible for unaided and government aided state level institutions.
How NATA merit list tie-break is done?
For merit rank listing, the tie-break in NATA marks follows the below-given pattern:

More overall marks in Mathematics test section.
Lesser wrong answers in questions attempted for Mathematics test section.
More overall marks scored in Aptitude problems.
Lesser wrong answers in questions attempted for Aptitude test section.
Earlier birth date.
What is the process for re-evaluation of NATA test marks?
The NATA entrance exam preparations in Ahmedabad will provide students ideal coaching to score maximum in the test. But, even then a student may want a re-evaluation in the main test if dissatisfied by the marks. If so, he/she can request for the same when the response sheet is uploaded with subject wise marks. The upload is done before results' publication for MCQ questions usually.

The student can get machine recorded responses re-evaluated on a payment of Rs. 1000 per question within a specified timeframe. The Council will consider the request only before the publication of results. No review is allowed for drawing question test. Also, there is no provision for any scrutiny or review after publication of actual results.
What is the process for preparation of merit list?
The candidates must join NATA coaching classes in Ahmedabad and attend the same in timely manner because the merit list for B.Arch admission depends on student's score in NATA. Or if the person attempted JEE (Paper 2), then score for that is considered. Along with this score an aggregate of percentage achieved in 10+2 or 10+3 diploma exam is also accounted. Weightage for both these marks is 50%, independently.
How candidates are analyzed for the Drawing section NATA question paper?
To get complete knowledge about question types in this section, students must consider solving NATA entrance exam sample papers on timely basis. The candidate has to attempt two questions of 40 marks each in the Drawing section, which is for 90 minutes. The total marks for the section is 80. The student must try and attain at least 60 marks. The paper is examined by more than one examiner, after which the marks scored are averaged.

Two aspects that are emphasized in scoring is the candidate's drawing imagination and observation skill. Other factors that count in are perspective and sense for colour, composition, and proportion. Below given are some more pointers to consider for analyzing the drawing aptitude of candidates.

Ability to sketch visually appealing and proportionate objects.
Sense of perspective in drawing.
Composing and combining 3D elements in creating a structural form or building.
Drawing with pencil and sketching the day-to-day life experiences.
Visualizing and drawing the effect of light on various objects and the shadows cast in surroundings.
Creating apt two dimensional compositions with provided forms and shapes.
Depth of understanding for proportions and scales.
Composing a visual harmony with colours.
How candidates are analyzed for the Aptitude section NATA question paper?
The Aptitude section has all MCQ (multiple choice question) directed on architecture and general aptitude. Candidates must practice solving NATA sample paper of the last few years to be able to understand the difficulty level and variations in the questions. There will be a total of 40 questions and each question will be of 2 marks. The total marks for the section is 80. The answers have to be marked on the OMR sheet. Students must try and obtain at least 60 marks.

The NATA coaching classes in Ahmedabad will provide students the necessary guidance for Aptitude section. The topics in this section are on visualizing the different sides of 3D objects, awareness of world architecture, architectural objects and materials, analytical and logical ability, visualizing 3D objects from 2D drawings, aptitude in comprehension ability and English communication, and quantitative ability.
How candidates are analyzed for the Mathematics section NATA question paper?
There are MCQ type questions in the Mathematics section. 20 questions are in total, each carrying 2 marks. Answers are to be marked in the OMR sheet. Students must try to score at least 30 marks in this section. To prepare for this section, one must check NATA entrance exam sample papers for a better understanding of the concepts. Difficulty level for this section is like that of JEE (Paper 2) so it is crucial to enrol into a good coaching for NATA entrance exam in Ahmedabad.
Why students must concentrate on Mathematics section for NATA?
Most of the coaching classes teach Maths relevant for XII Std, JEE (Paper 1), or Engineering CET. However, the difficulty level of NATA's mathematics section is similar to that for JEE (Paper 2). This is why students must enrol into NATA entrance exam preparations in Ahmedabad, particularly for Maths. The portion covers several topics of the subject for XI and XII Std, along with JEE papers.

It is necessary to be sharp in Maths section because when a tie in total occurs, the students with better score in this section are considered for a higher merit rank. With help of the right NATA coaching classes in Ahmedabad, candidates can master the objective type of questions for Maths, be it from any background (Science, Arts, Commerce, etc).
Why opt for Silica NATA coaching in Ahmedabad for Maths subject?
Silica has a proficient faculty for Mathematics subject. The professors belong to reputable institutions and have decades of experience in coaching young minds. Some of the faculty members have also prepared a curriculum for Maths section in NATA test and JEE (Paper 2). The NATA coaching classes in Ahmedabad for Mathematics adopts a comprehensive coaching framework and gives NATA entrance exam sample papers on this subject for free to students.
What is the framework behind Silica's NATA entrance exam preparations in Ahmedabad for Maths?
Silica began with NATA Mathematics Evaluation Test (NMET) from 2nd Jan, 2017 that follows a comprehensive framework for coaching. NMET 1 and 2 is framed in a way to evaluate a student's current level of knowledge in preparation of Mathematics section for NATA exam. Based on this score, NATA entrance exam preparations in Ahmedabad are provided to students to improve their marks. For making this possible, Silica takes timely evaluation test, doubt solving classes, learning classes, practice quizzes, solve NATA sample paper, etc.
Location map
---
SILICA Institute - Your Design Career Guide - NID, NIFT, NATA, CEED Coaching Class in Ahmedabad
---
Address: 432, Sunrise Mall, Near Swaminarayan Temple, Mansi Cross Roads, Vastrapur, Ahmedabad, Gujarat 380015
Hours Open: Closes 8PM
Phone: (+91) 79845 37766