NATA 2023- New Exam Mode, Pattern and Updated Eligibility in Detail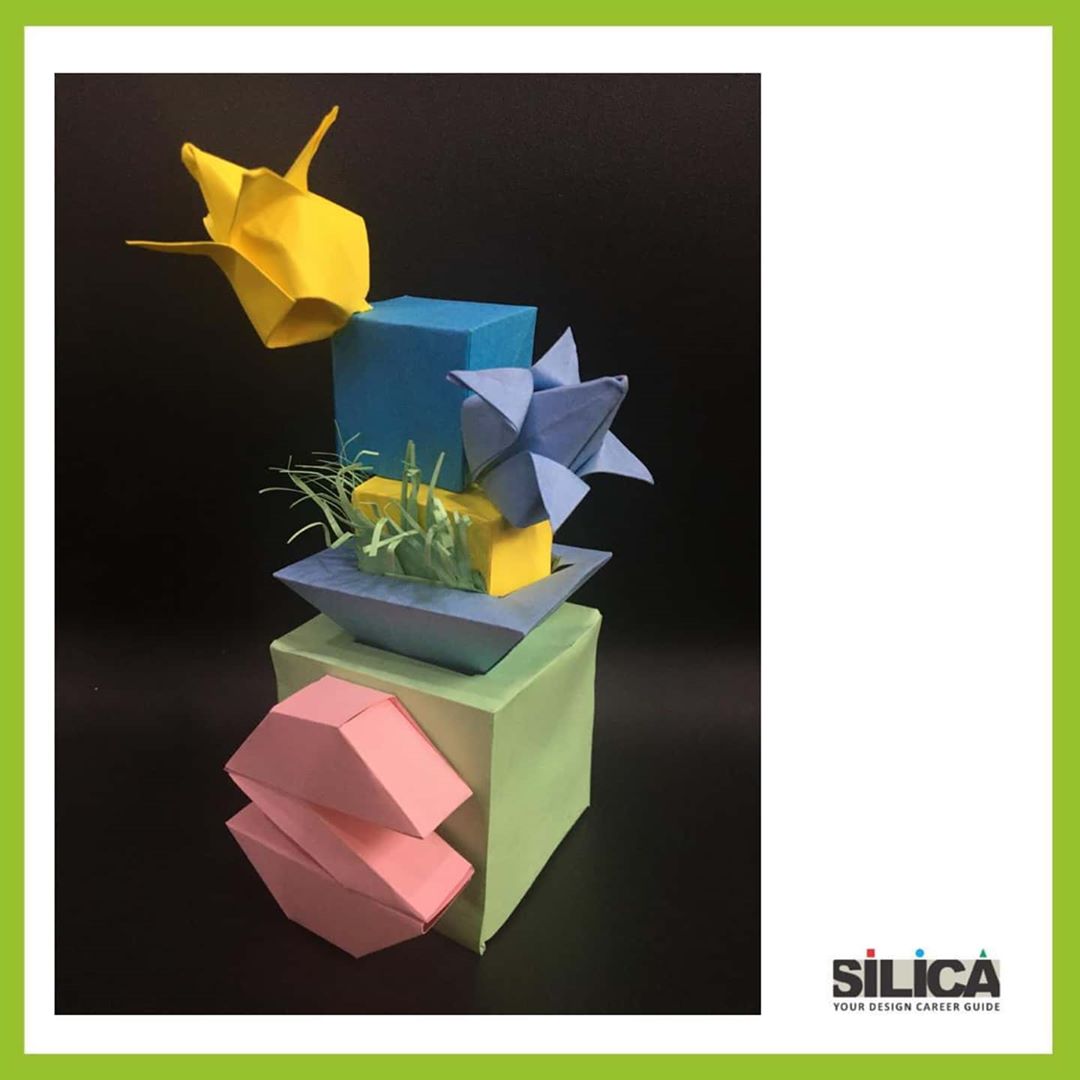 With the current pandemic situation in place, new changes and updates have been made regarding the NATA examinations by the authorities to make it convenient for aspiring students. If you are not known to these changes, you can refer to the points below and be aware and well informed.
Examination shifts to Online Mode :
With the spread of the deadly Coronavirus or Covid-19, the NATA examinations will be conducted online. Instead of appearing for the examination in an examination hall, you now have the option to appear for the NATA 2023 examinations right from your home/residence.
To know more visit: https://silica.co.in/blog/nata-2023-revised-dates-exam-pattern-online-drawing-test/
What if you have internet connectivity issues or no hardware resources?
If you have an internet connectivity issue in your area of residence or do not have any technical or hardware resources, then you can appear for the comprehensive online test from Council appointed centres. You will get an option through your login account to choose a preference for a place for the NATA 2023 examination.
What if you miss the 1st attempt of the NATA examination?
If you miss the 1st attempt of the NATA examination then you can appear for the 2nd attempt of the examination after the date is announced.
New Eligibility Criteria
The Council of Architecture in an official gazette has published the new eligibility criteria for the academic session 2023 only keeping in mind the current pandemic situation and the partial cancellation of 10+2 level examinations by various boards. Some relaxations have been mentioned for the admissions of 1st year of 5-year B.Arch.
The eligibility may be according to the following points:
No candidate shall be admitted to B.Arch. Course unless she/ he has passed in 10+2 scheme of examination with PCM subjects or pass in 10+3 Diploma with Mathematics, as the case may be.
The candidates who have qualified the aptitude test i.e. NATA or JEE, with pass percentage in10+2 scheme of examination with PCM or 10+3 Diploma with Mathematics shall be eligible for admission to B.Arch. course for the academic session 2023.
You may also note that no direct lateral admission is allowed at any year/semester/stage of B.Arch.
course based on any qualification.
New Test rules for NATA 2023
For the NATA 2023 examinations, there are some changes made to the test pattern as well. Both the Part A (Cognitive skills for Drawing and Visual Composition Test) and B (Test on Scientific Ability & General Aptitude) will be conducted as comprehensive online aptitude tests as per the decision of Council Of Architecture.
Part A (Cognitive skills for Drawing and Visual Composition Test)
 The syllabus of Part A drawing test has been replaced with Drawing and Visual Composition Test and will be conducted as a preferential/multiple-choice type test to be answered on the PC and laptop.
Part B (PCM and General Aptitude)
Part B of the examination will consist of 50 questions to be answered in 45 minutes on PC/Laptop. Each question will have four options to choose from and there will be no negative marking.
To more about the Exam Pattern: https://silica.co.in/nata-sample-papers.html
What is Cognitive Test for Drawing & Visual Composition?
Part A of the online NATA examination is a Cognitive Test for Drawing & Visual Composition comprising of 10 questions (MCQ/PTQ) within 72 minutes. There are a few aspects on which your drawing aptitude will be tested. These aspects are as follows.
How well you can understand the visual principles such as balance, rhythm direction etc in a composition whether it is a 2D composition or a 3D composition.
Your spatial intelligence will be put to test with geometrical puzzles and your shape visualization will also be understood.
Your colour scheme awareness and knowledge will also be understood with colour theories and other terminologies
Visual system interpretation and perception to test graphical similarities and other properties;
Ability to understand the spatial relationship between objects, and to visualize images and scenarios
Tests for cognitive ability: perception, attention, recognition, memory etc.
What are MCQ's and PTQ's?
MCQ's are known to many. Those are the questions where you have been given multiples choices to choose your answer from.
PTQ's stand for Preferential Type Questions that involve comparisons between two or more options and you have to state an option that you would prefer over the other options.
Questions will appear one by one and are to be answered within maximum time. After the candidate answers a question or its maximum time limit exceeds, the system will move forward to the next question. Going back and forth of questions is not allowed. 
The distribution of marks is outlined as follows: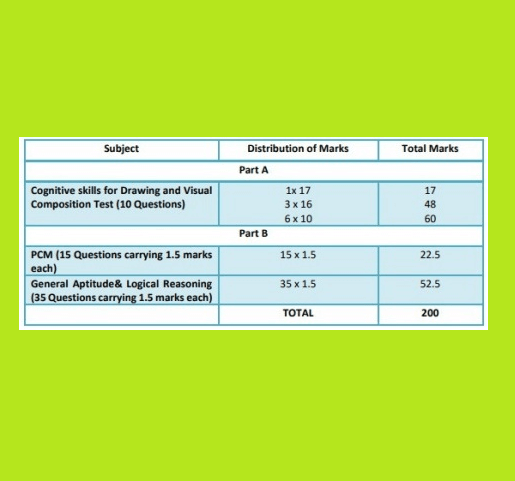 Also See: How Nata Sample Papers Can Help You Crack Exam
To make sure that you crack the NATA online tests, Silica is set to offer online study content for students. You can either opt for the full online study kit or live lectures and also recorded lectures.
Check silica.co.in regularly for content updates and stay well prepared for the NATA examinations.
Also Read: Architect, Interior Design, Fashion Career Guidance for 2021-22