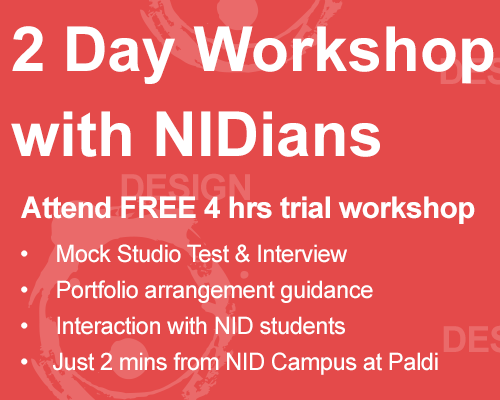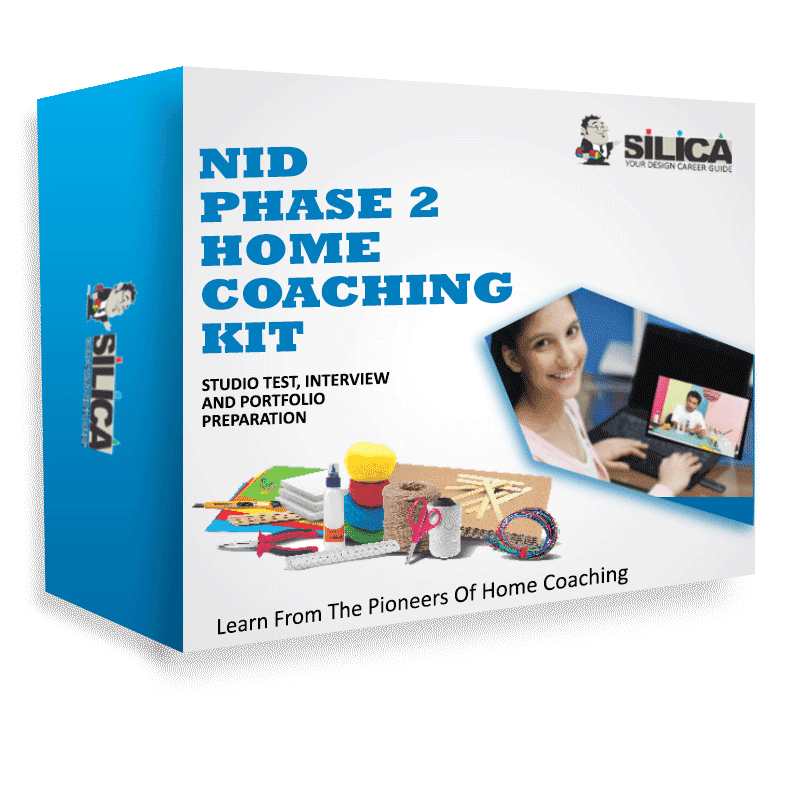 NID Studio Test Home Coaching Kit

7 Day DVD Pack + 7 Day Workbook + 210 Page Power Prep Kit
---
Set of DVD Video Lessons with Workbook and Powerprep kit for comprehensive preparation of NID Studio Test. 2 Day Workshop at Ahmedabad is also included just before your Studio Test.
250+ SILICA Students cleared NID, MIT, SRISHTI, SID
---
Highlights of Home Coaching Kit
Rs.2500/-
Cash on delivery
Order Now
Call 09930218695 to know more!
---
Table of Contents
Module
Contents
I. DVD Pack
Day DVD Pack with 30 HD video lessons:

Module 1- Doodling: Video lessons on doodling exercises and solutions.

Module 2- Observation Tests: Video lessons on audio tests, video tests, visual tests, touch tests, smell tests and others.

Module 3- Material Handling: Video lessons on Handling Material such as Wire, Card Sheet, Clay, Thermocol, Cloth, Thread, POP, Sticks etc.

Module 4- 3D Model Making: Step by Step solutions to 16 Studio Test Questions.
2.Study Material (Self Study Guide for Studio Test, Portfolio & Interview)Duration
Online Study Material Books:

Book 1: Comprehensive Guide to Studio Test & Interview Preparation covering:

a. Material Handling
b. Design Problem Solving
c. Communication Design
d. Interview Preparation
e. Portfolio Preparation

Book 2: Last 10 years Studio Test Sample papers
3. Personal Guidance
Personal Guidance from NID Alumni on your Studio Test answers and Portfolio. Also Mock Interviews and Feedbacks over phone.
4. Mock Studio Tests
Come to Ahmedabad just 2 days before your studio test to attend a workshop for Mock Studio test & interview and portfolio arrangement guidance conducted by NID alumni.
Get a Free Trial Kit
---